A pair of Walther PPKS pistols came into the shop recently. These are nice little .380 auto pistols — ALMOST but not quite the James Bond guns. His were just the model PPK.
They both had atrocious trigger pulls. A bit over 7 pounds on one and about 8 on the other.
The blued model was made in Germany, but the stainless models are now made here in Maine under license for Smith & Wesson.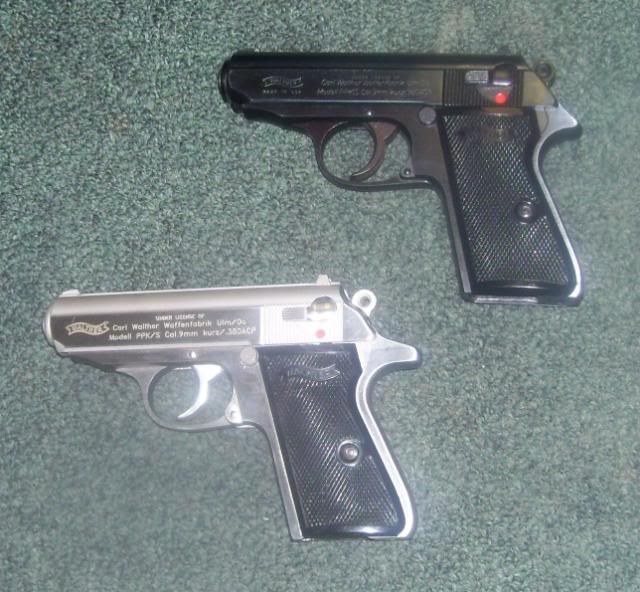 I stripped them both down, and polished the sears down to a fine 1500 grit. The trick is to never change the angle of the engagement of the sear to hammer notch.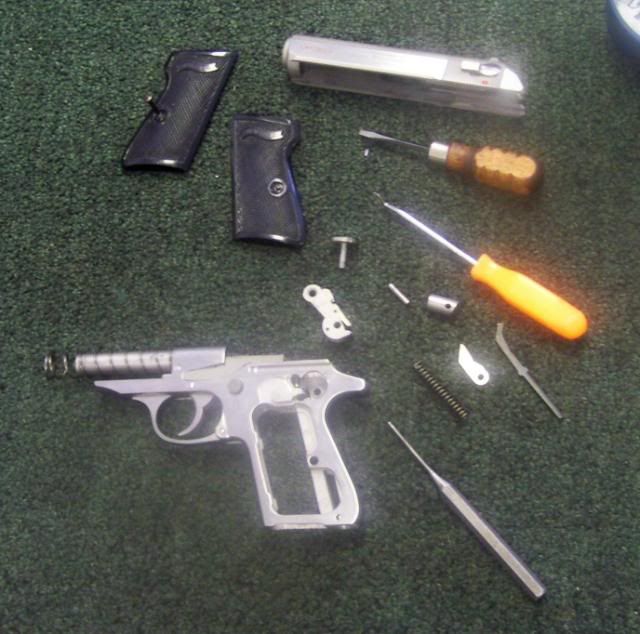 As I don't teach gunsmithing online due to liability issues, let's just give you a chance to see some of the internal parts for these guns.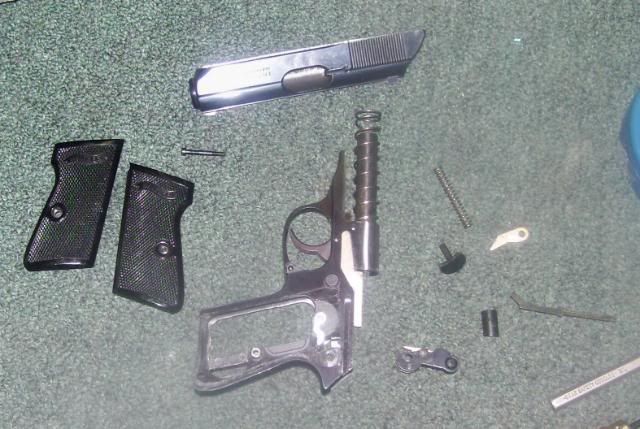 The trigger pulls on the Lyman guage shows that they now have much nicer crisp triggers pulls on them. One is now 5 pounds 5 ounces, and the other is just slightly under 5 pounds. About right for a semi auto defense handgun.