Continued from part one…..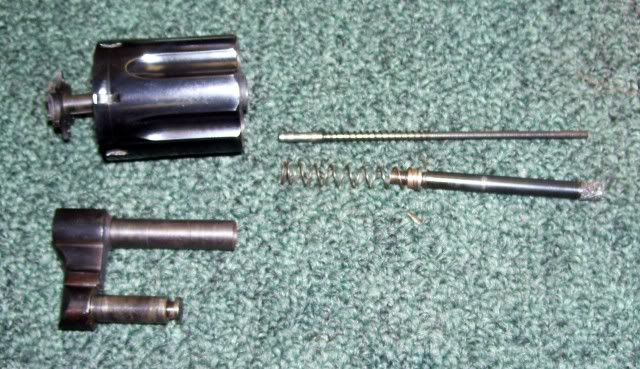 Here you can see the cylinder, the ejector rod, and ejector star with springs and sub assemblies. The ejector rod is reverse threaded, and screws into the ejector " star " to hold it all together. The crane is the part that holds it all together in the frame.
The crane is slipped back into the frame, along with the cylinder. I do this before I put the side plate back in place so I can make sure the cylinder stop will fit and function properly to index and lock the cylinder into proper place.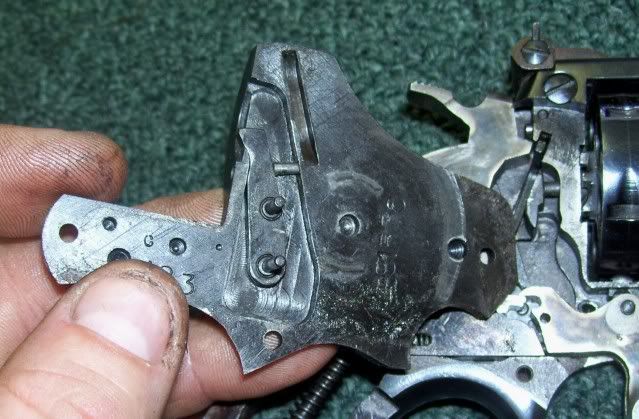 This picture shows how the " hand " that turns the cylinder fits inside the side plate. The detent and spring have to be manipulated to fit behind the hand. These parts are what keeps the hand in a forward position to engage the teeth of the extractor star to turn the cylinder.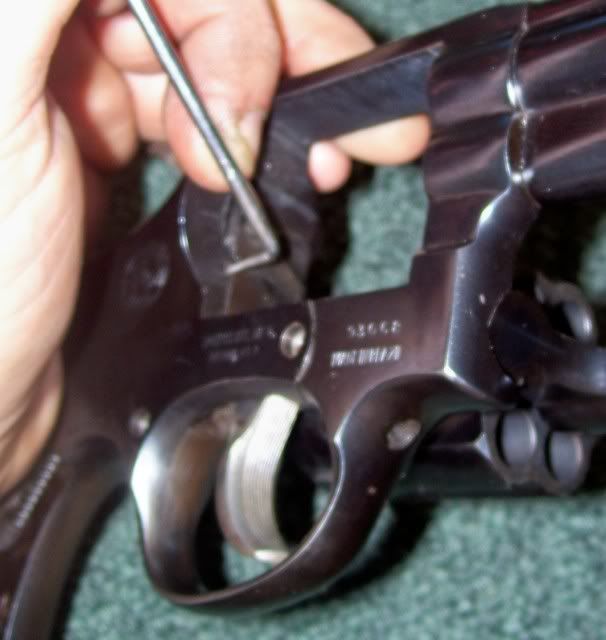 Pushing in the detent behind the hand to install the side plate on the revolver.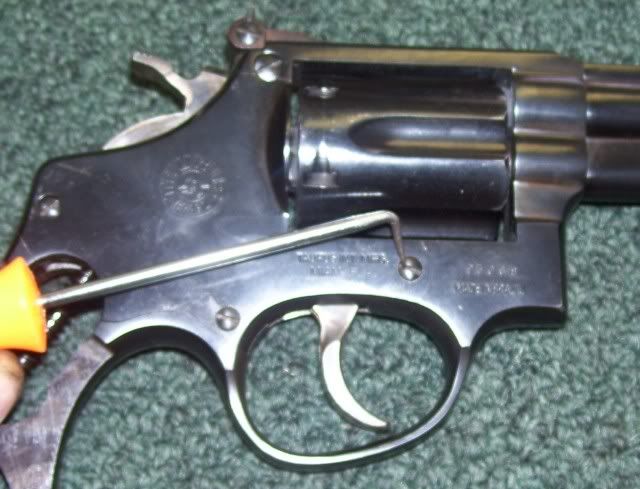 The side plate is held on by 3 screws on the lower plate, and a larger screw at the top. Pictured is the screw that holds the cylinder crane to the frame.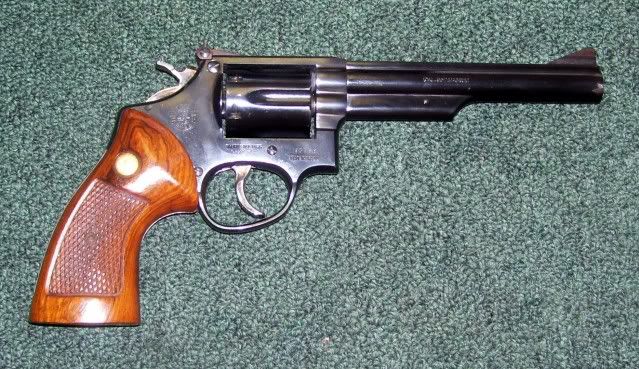 The gun is reassembled and test fired. I run full power .357 magnum loads through the gun.