I had a gun come into the shop recently. It was a familiar semi auto Remington that I had worked on numerous guns of this type before. Only this one was jammed shut. Hmmm…. it needed a good cleaning.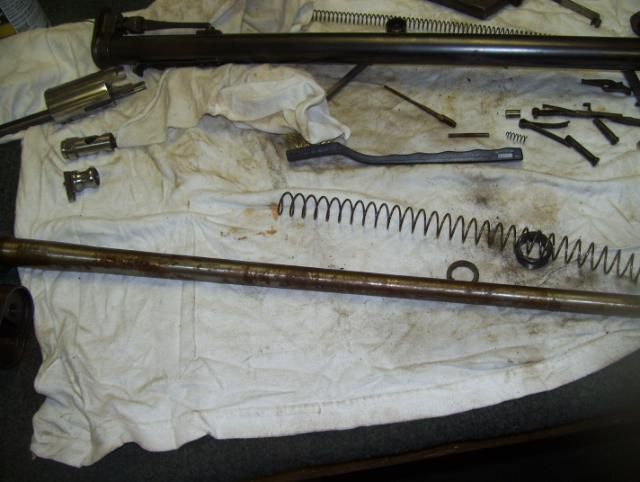 I pulled the barrel jacket off, and removed all the internal parts. Wow ! It was seriously rusted.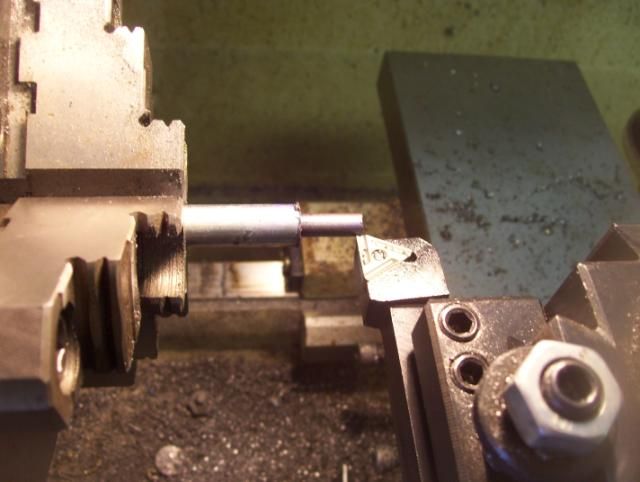 There were several internal parts missing too. After trying to locate replacements and finding none, I decided to make new ones. The firing pin retaining pin, the bolt cam pin (one was missing entirely) and I replaced all the springs too.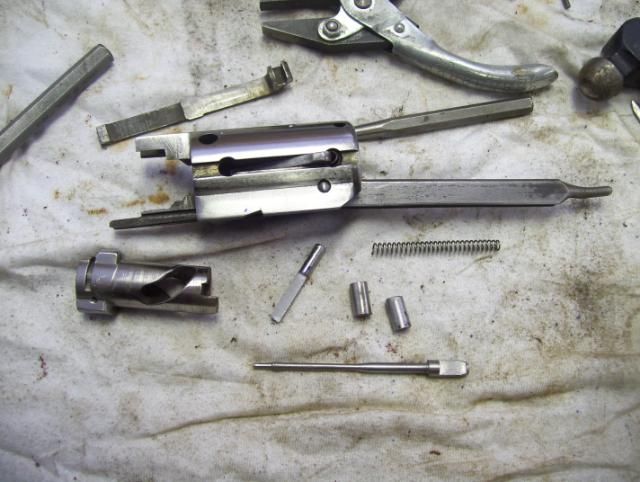 You can see the pins that I have made to go back into this gun. They were turned from steel and heat treated.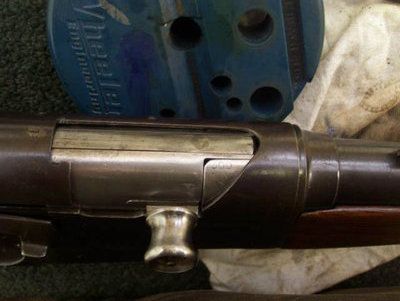 After reassembly I tried to test fire the rifle. Uh – oh, it wouldn't work except as a single shot. The bolt would lock to the rear. So I checked it over very carefully. Hmmm…. 300 Savage caliber. OK…. this is a Remington model 81 cartridge.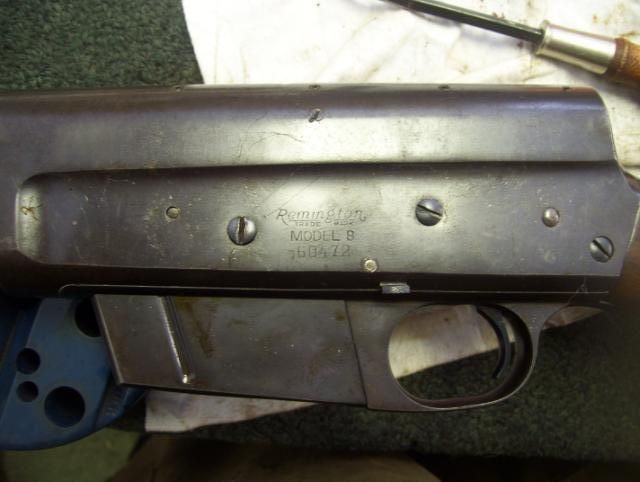 However, the receiver and the rest of the gun is a model 8, which is an earlier made gun.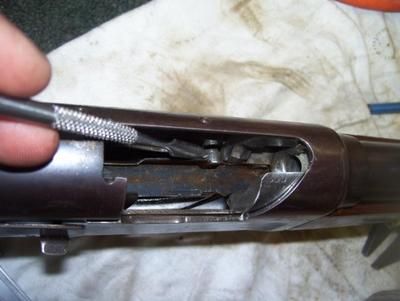 I found out the barrel extension wasn't pressing the barrel lock down far enough to allow the bolt to release and go back into battery. It wouldn't fire as a semi auto otherwise, but simply lock the bolt to the rear after one shot.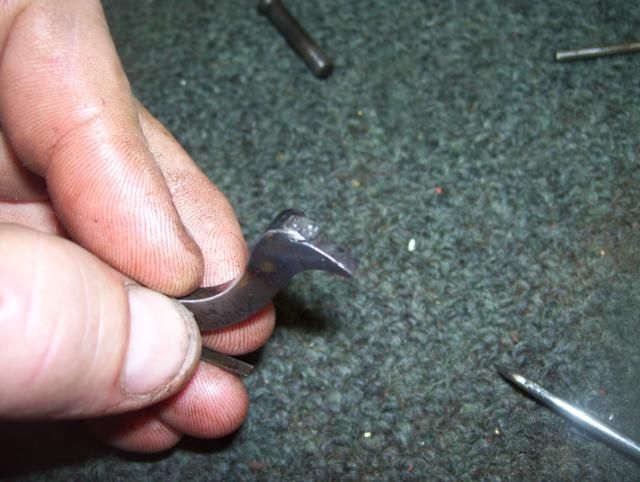 The solution was to build up the surface of the barrel lock with TIG weld and file it to fit.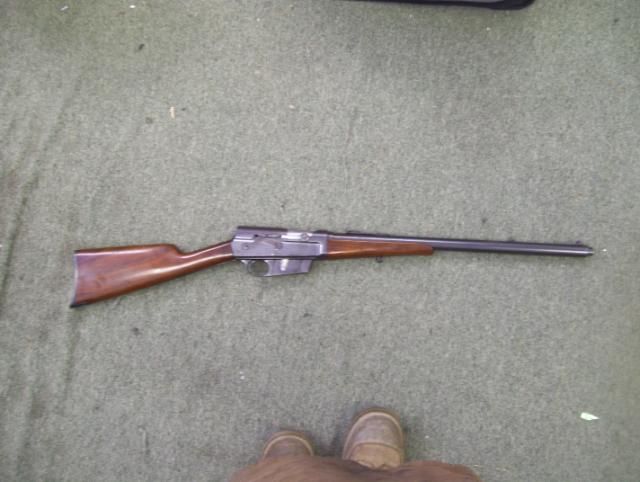 Finally ! The gun now functions as it should ! The rifle was shipped back to the out of state customer who was happy to know his mix 'n' match parts gun was now a shooter. Somewhere along the way this early model 8 had a barrel and bolt replaced with one from a later model 81. Then it was pawned off on an unsuspecting buyer. Folks, be careful of what you think is a great deal on an older gun !