This is an ongoing project for the shop. It will be to showcase some of the custom gun building features for the shop. I work on this in between projects for customers in the shop at GunWorks.
I started off with a Remington Rolling block that was on it's last legs. It was a real beater that had a barrel that looked like a sewer pipe inside.  The entire gun looked like someone had been paddling a canoe with it. The wood was rotten, and this is all I had to work with.
It was a 1902 smokeless action carbine chambered in 7 X 57mm. Time for a complete tear down and rebuild.
The barrel was stripped off the action and discarded until a new barrel can be made later. The new caliber will be .50-95 Winchester.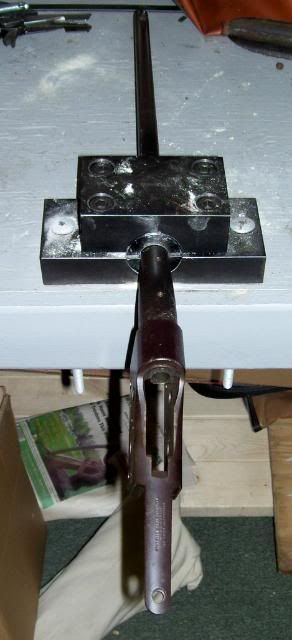 Not much can be done to polish out the heavy pitting from a lot of use and abuse.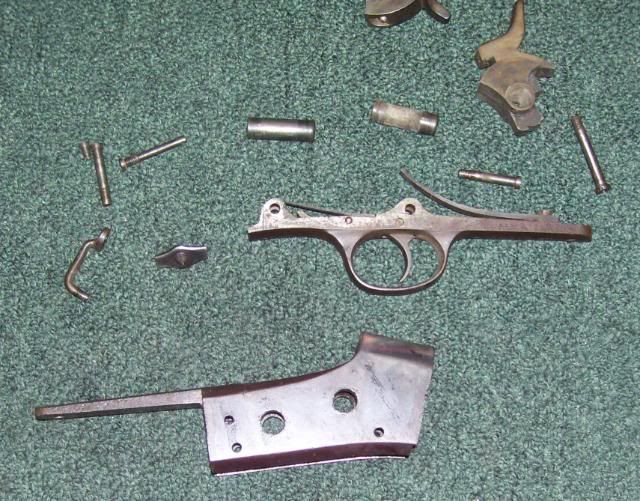 The pits can be well hidden with intricate engraving. Of course the receiver got a good color case hardening with bone charcoal. This was done to give the gun some color and character.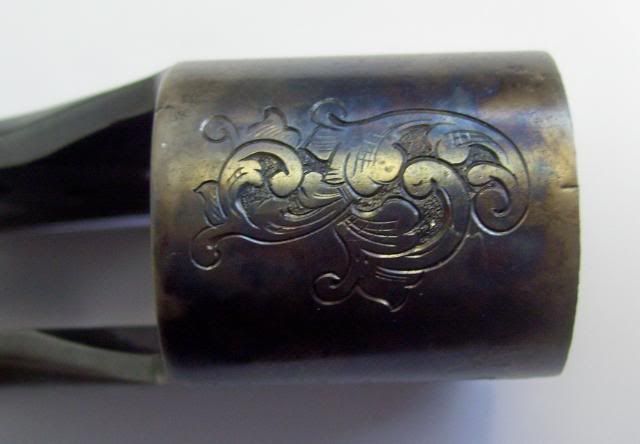 Here's a close up of the 19th century style engraving….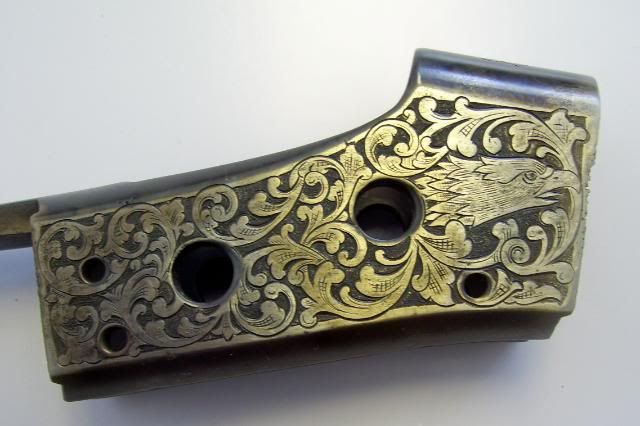 The following pictures are after the remaining parts have been fire blued using niter salts.
The view from the top.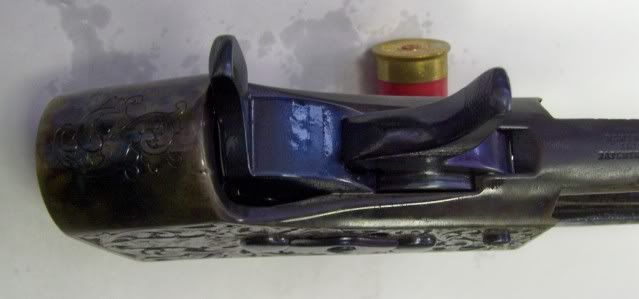 And the bottom view.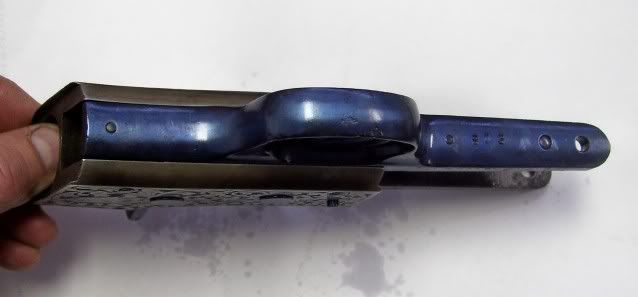 As time permits, a new barrel and extractor will be fitted to the action. I'm thinking a half round / half octagon barrel about 34 " will be nice. The stock will be carved, and the gun will have a reproduction William Malcolm 6 X scope with a tube length of 30 ". I will cast a brass buttplate in the future to be polished and engraved specifically for this gun. I will post more pictures of the progress as I can get the project done.