A while ago I posted here about an ongoing shop project. I took an old Remington Rolling Block rifle and decided to rebuild it into something other than what it started off as. The picture below is of the action once the engraving, color case hardening, and the nitre bluing had been done.
To see the earlier progress to this point, you can click on the following link :
http://www.downeastgunworks.com/?p=411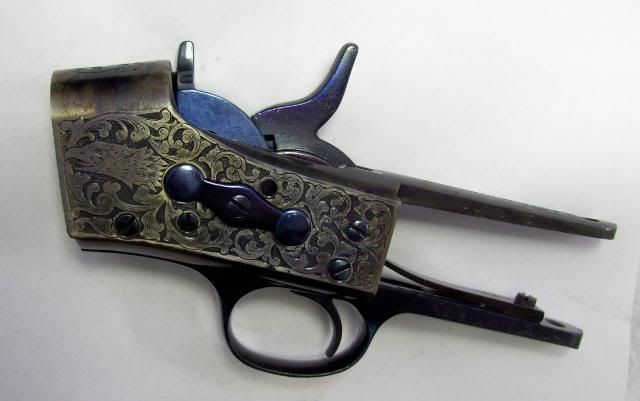 Today was stock carving day. I started off with a block of wood and then put it in the duplicator machine. I used the old stock for a template. I needed a cheek piece as I'll install a Malcolm style long range target scope on the gun at a later date.
All I do to add the cheek piece is glue one in place on the template and carve it into the new wood.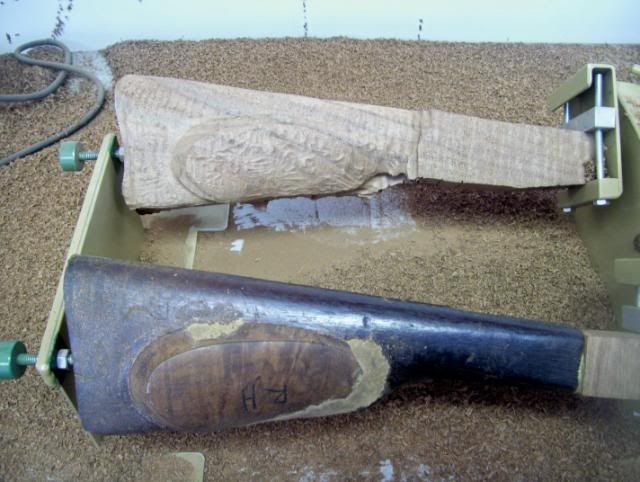 Here you can see the new stock starting to emerge from the block of wood.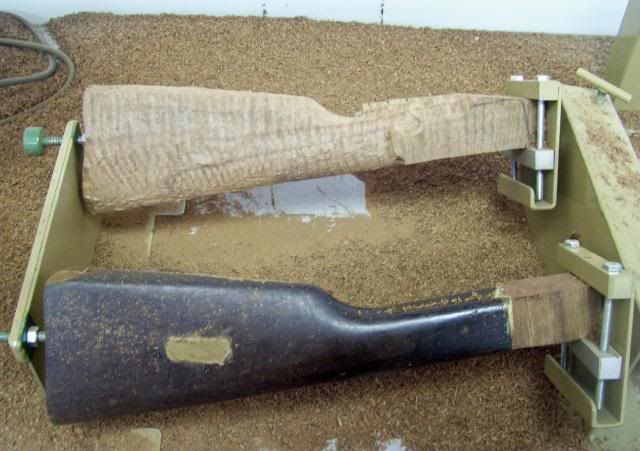 And the new stock as it has been roughed out. Time for the long process of fitting the action to the stock, and inletting the metal into the wood. This is painstaking time consuming work that is all done by hand.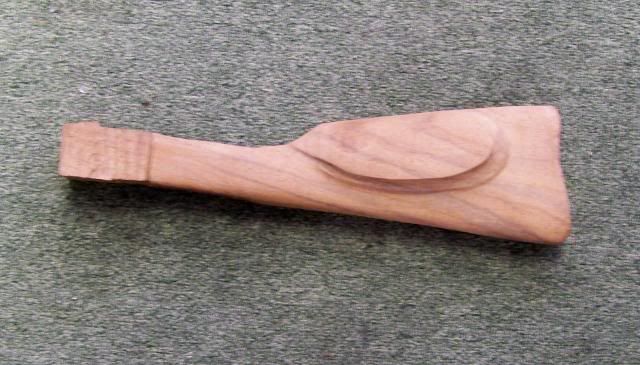 Here you see MOST of the inletting has been done, and the stock has been hand sanded to about 240 grit. The final sanding will go all the way down to 600 grit and the fit will be very tight.
To get an idea of how the wood will start to look as the finish is put on, I use a rag soaked in mineral sprirts to clean the sanding dust out of the pores of the wood. Also, this brings out the grain of the wood and shows me any flaws I might have missed during sanding.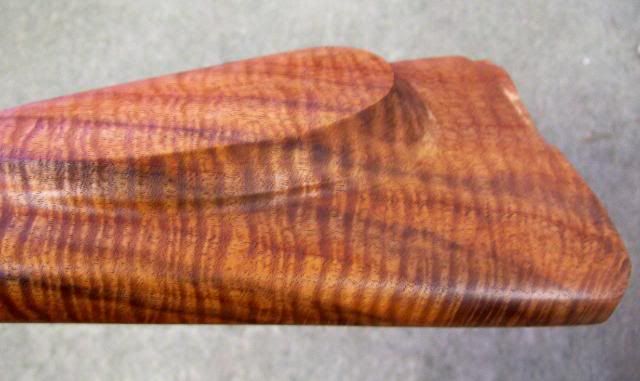 This is walnut with very defined grain. The cross – hatch striping is called "fiddleback", and is NOT part of the grain structure. NO, this wood is NOT curly maple. The tiger striping in maple is caused by quarter sawing the wood through the growth rings. As this is claro walnut, the fiddle back stripes are an optical effect that changes irridescence as the angle of the light changes. This fiddle back that runs in opposite lines from the grain of the wood — this striping — will give the finished wood an almost 3D effect. Very aesthetically appealing on a gun stock.
I will wait until I have made the barrel for this gun before I carve the fore end wood.