I recently had a Norinco 213 pistol in the shop for repairs. These guns are no longer imported ( thanks former president Clinton and the gun banning Liberal / Progressives ) . The 213 is the civilian version of the Russian Tokarev pistols. Instead of the standard chambering of 7.62 X 25, the 213 is chambered for 9 X 19mm.
You can easily see the design influences of John Browning here. Externally they are much like the M 1903 Colt pistols. These pistols are very robust and can take a lot of abuse.
This particular pistol was missing the extractor and the safety. Normally these guns had no safety, just a half cock notch in the hammer. A safety was added to them so they could be imported into the US. The problem is that the safety would move into the safe position during firing. Many owners simply removed the safety lever and discarded it. Other than that, they seem to be decent little plinking guns for the gravel pit. I wouldn't carry one with a round in the chamber, but they're not a bad pistol for busting targets.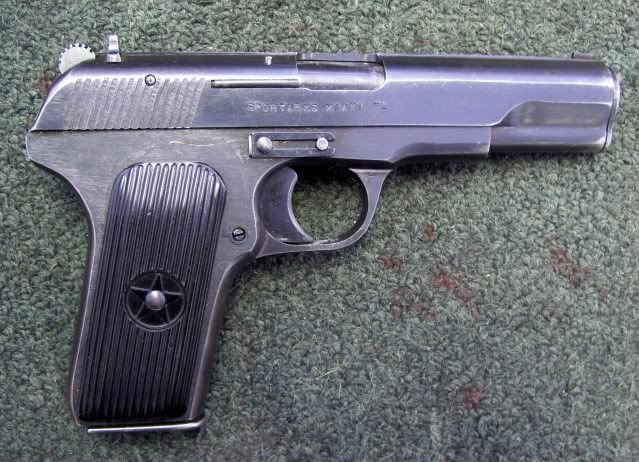 Parts are difficult to come by, but I was able to find a company that does carry a few. MiGA Gun Parts in Georgia might have what you're looking for. www.gunpartsales.com