I finished up the Mosin Nagant conversion project today. It started out as an ugly duckling, and well — it's still an ugly swan. The gun is now a 3 plus 1 shot repeater in .45 – 70, instead of the original 7.62 X 54 caliber.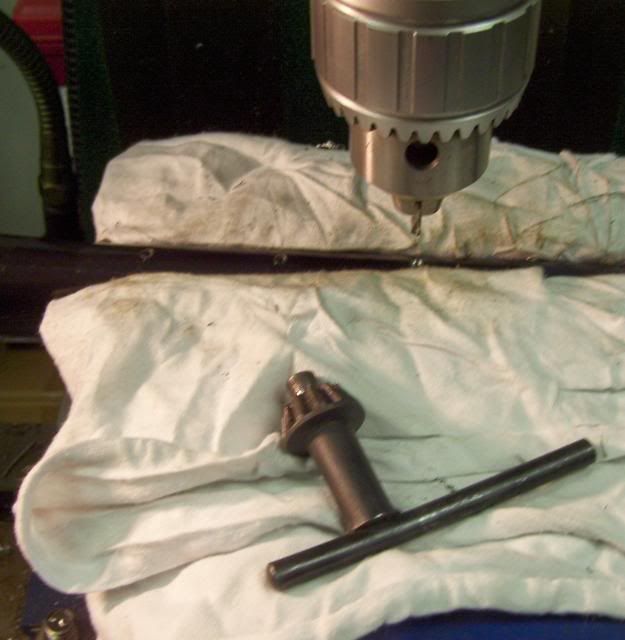 I drilled and tapped 3 holes to mount the scout mount I machined from aluminum.

The mount was sprayed with gun blue Dura Coat to match the barrel as closely as possible.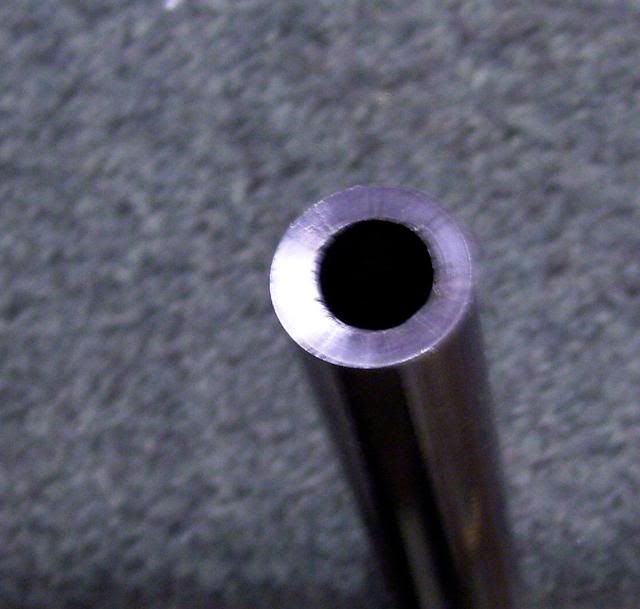 The gaping maw of the muzzle means SERIOUS business for bear hunting next year.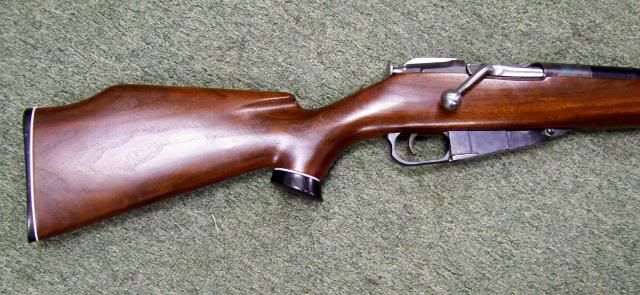 I didn't have any decent plastic to make white line shims for the stock. But a plastic ice cream bucket from a local restaraunt worked just fine. The bolt handle was made from a scrap tire iron, welded up and bent to shape.

And here's the finished gun, complete with a scout scope mounted in place. This weekend will be the time to take it out to the range for accuracy testing. Firing it out behind the shop is like touching off a cannon. The 545 grain cast bullets are brutal !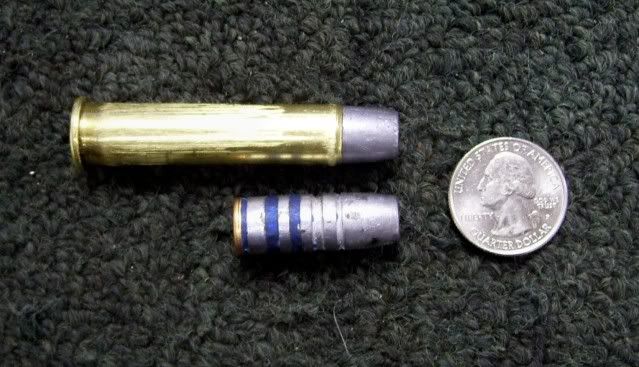 Here is a picture of the loaded cartridge along with the projectile beside a US quarter for size comparison. The load is 41 grains of IMR – 4198. This weekend's test will include firing rounds through a chronometer to see what the velocity actually will be. This same load fired in my 18 inch barrel Marlin Guide Gun runs about 1700 – 1750 feet per second. I might get a little bit more from the Mosin's 22 inch barrel.