I had the chance to finish up a gun project today on a very nice shooter. An English double barrel Damascus shotgun made by JN Scott.
The gun needed to be engraved by the local engraver. So I took the shotgun completely apart a few weeks ago and annealed the steel parts. This is the process that softens the metal enough to allow it to be engraved. All I do is run the furnace to about 800 F, add the parts and allow it to cool slowly overnight.
Once the enrgaving was finished I had to then re heat treat the steel to make it hard once again. That process is similar to the color case hardening process. Only with heat treating steel, instead of placing it in a crucible of charcoal, I wrap the parts in stainless steel foil. This prevents scale from forming on the surface of the metal by preventing oxygen from getting close to it. I draw the temper back to keep the metal from being brittle by placing it in my kitchen oven back home at 350 for an hour then allowing it to cool to room temperature.
Then I polish the metal bright once again and reassemble the gun.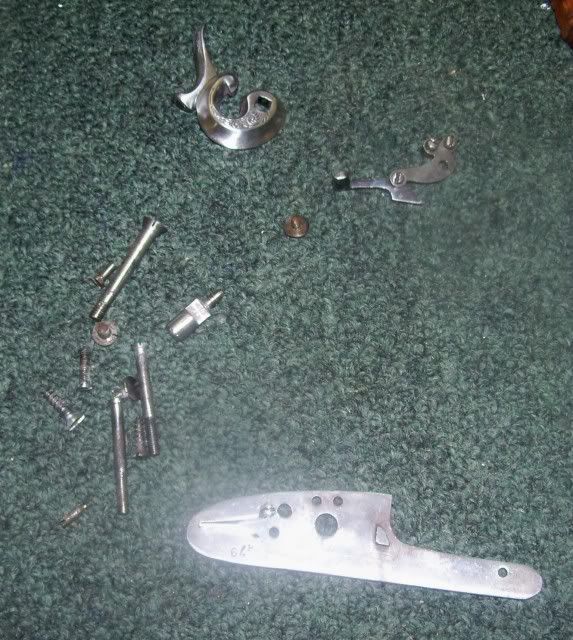 Shown above is one of the lock plates and mechanism before reassembly.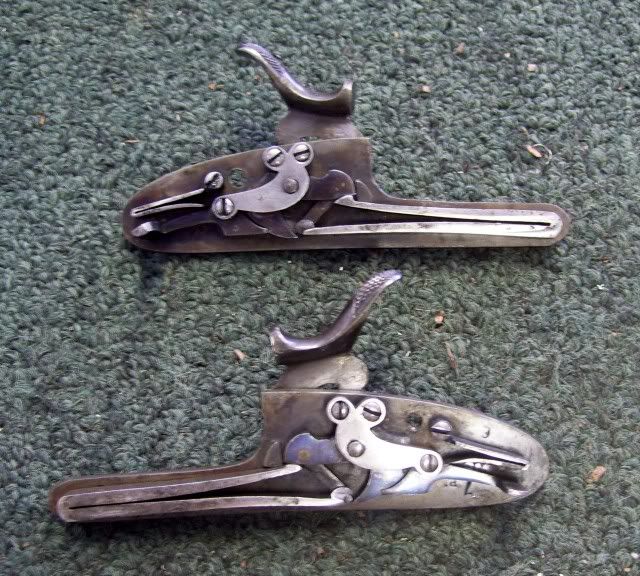 This is both locks reassembled…..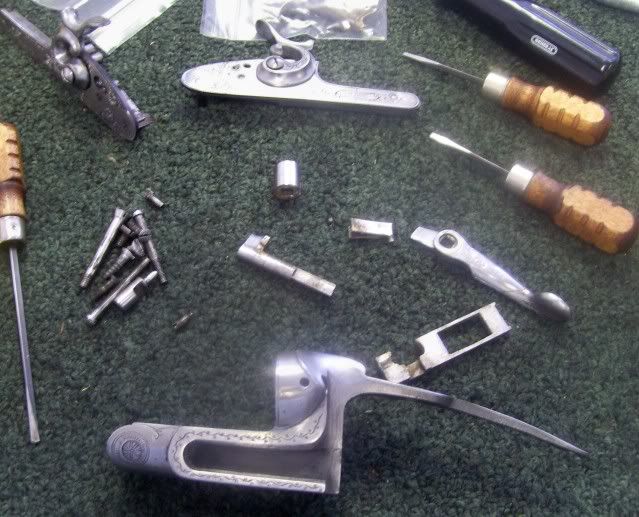 And above is the receiver ready to be reassembled next.
The next few pictures are of the gun once it was reassembled. I fell in love with this old gun, and would love to have it — or one just like it to hunt with. It's a beautiful work of art, made from steel and wood.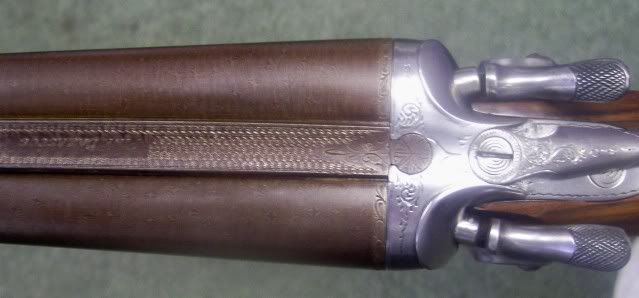 The barrel has been browned, which really brings out the twists of the skelp pattern in the barrel. This view is of the top of the gun.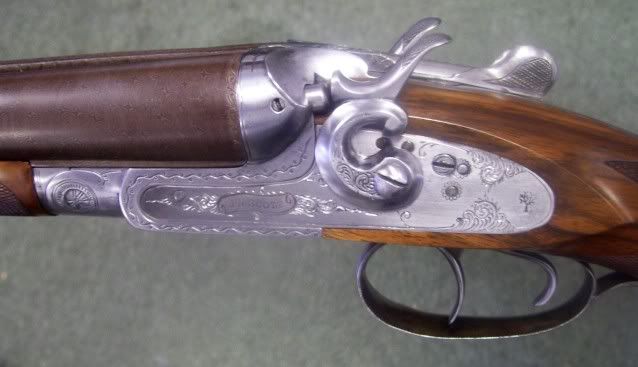 This is the side of the gun which shows that just a little engraving can go a long way towards making a gun such a wonder to see. The shotgun balances and points wonderfully. I want one of these !  Maybe I can afford somthing like this myself some day!